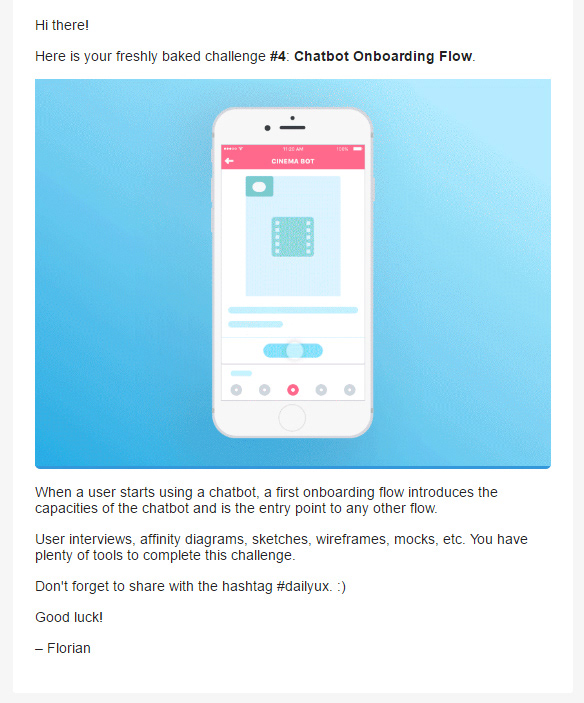 Today uploading this challenge I realized I misread the instructions... I failed to see the chatboard ONBOARDING FLOW. So I just read chatbot and tried to develop a useful bot that would offer real value to users. I used a value proposition canvas based on the work of Steve Blank, Clayton Christensen, Seth Godin, Yves Pigneur and Alex Osterwalde. I used it to clarify what were the goals of the chatbot before starting. 

I used Ticketmaster as an example because last month I was trying to buy some tickets and it was such a pain to find the right seats. I didn't know the theater were the event was going to be so I had no idea of the view I would have. So I included a 360° view from the seats available.
This chatbot's goal is to decrease time spent searching the best pricing and seats when you want to go to a concert or game. It gives tailored suggestions according to your previous selections. 
Since I didn't solve the onboarding flow I will go back to this challenge this week cause I really want to complete the challenges haha So I'll use this chatbot as an example to create the onboarding flow.